The Raving Beauties - "Raving For Bap" 10" vinyl EP - a tribute to Bap Kennedy
£

10.00
On sale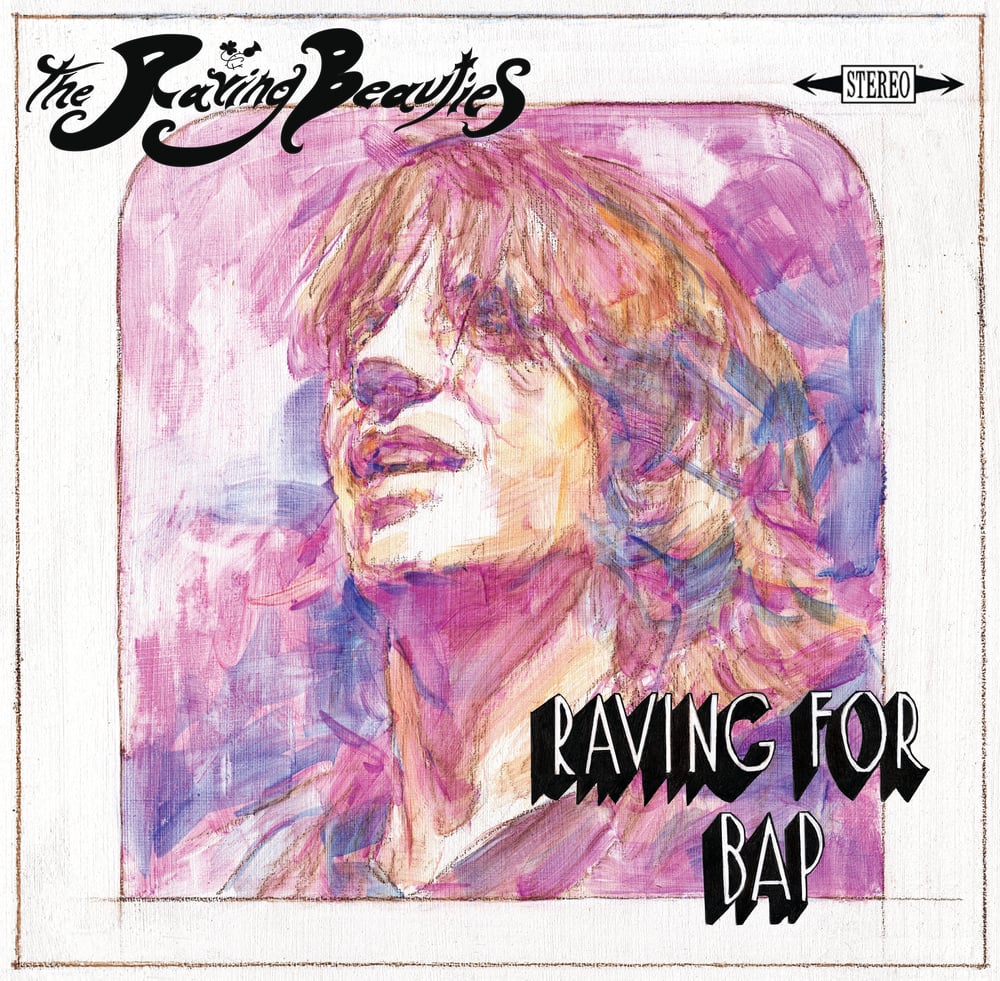 Collectors edition limited to 200 copies. Includes download code
ORDERS WILL SHIP via tracked (& signed for where possible) post within 5 working days of purchase.
--------------------------------------------------------------------------------------------------------------------------------------
Bap Kennedy's music to be celebrated in new charity release, all profits to Marie Curie
"I didn't know how many people have been touched by my songs. It's what I always wanted. Not money. Not fame. I always wanted people to feel what I feel. The magic of music." - Bap Kennedy
The music of much-loved Belfast singer-songwriter Bap Kennedy is being celebrated with a new release 'Raving for Bap' by The Raving Beauties, all profits of which will be going to Belfast's Marie Curie Hospice. The release marks the 1st anniversary of when Bap passed away at the Hospice in November 2016 after a short and brave fight with cancer. The 5-track E.P., which features original cover art by acclaimed County Antrim artist Kenny McKendry and poignant sleevenotes from respected Belfast music journalist Stuart Bailie, will be available on limited edition 10" vinyl and on digital download. The record includes songs from Bap's solo career as well as his years as frontman for Energy Orchard and is being released on the Farm Music label. The project is a collaboration between Brighton-based Belfast expat Brian Bell and Oxford/Sussex band The Dreaming Spires with multi-instrumentalist Joe Bennett (Saint Etienne, Co-pilgrim, Dreaming Spires) handling production duties. Bap's sister Marian Bunton began fundraising for the Marie Curie Hospice in Bap's memory at the beginning of 2017 by taking on the challenge of abstaining from alcohol for a year and proceeds from 'Raving for Bap' will be added to the £2,000 + Marian has already raised, with further fundraising activity being planned for the New Year.
"I'd like to say a big thanks to Brian and The Raving Beauties for making this tribute E.P. and for helping to raise funds for the Marie Curie Hospice. It's great to hear such a different take on Bap's songs. The band have created a cool 60s American West Coast sound and Bap would have loved it!" - Brenda Boyd Kennedy, Bap's widow
"I will be always grateful to the Marie Curie nurses in Belfast for the warmth and respect they showed my brother Bap whilst in their care and the dedication of the nurses, doctors and staff can never be repaid. It's a privilege to join forces to raise funds for Marie Curie with the Raving Beauties and I love their take on Bap's music. Bap wants his music to live on and 'Raving for Bap' will certainly help do that." - Marian Bunton, Bap's sister
"This is how to celebrate an artist. Bap's musicality was so strong and his songs so expertly crafted. These sparkling renditions of those songs pay tribute to his craft beautifully. Bap's music will live on forever thanks to records like this. I just know Bap would love this. He was a man of taste after all!" - Ralph McLean, BBC Radio Ulster
"For every tribute E.P. bought you'll be supporting people living with a terminal illness, helping us provide more care and support when it is most needed. We'd like to thank Bap's family, The Raving Beauties and everyone involved in the E.P. for supporting Marie Curie." - Ciara Gallagher from Marie Curie
Additional donations to Marie Curie can be made at: www.justgiving.com/ravingforbap
For more information on Bap Kennedy, see: www.bapkennedy.com
About Marie Curie: Marie Curie is the UK's leading charity for people with any terminal illness. The charity helps people living with a terminal illness and their families make the most of the time they have together by delivering expert hands-on care, emotional support, research and guidance. Marie Curie employs more than 2,700 nurses, doctors and other healthcare professionals, and with its nine hospices around the UK, is the largest provider of hospice beds outside the NHS.