**Pre-order** Matt Edible & The Obtuse Angels - "Stairgazing" 12" Vinyl LP
£

12.99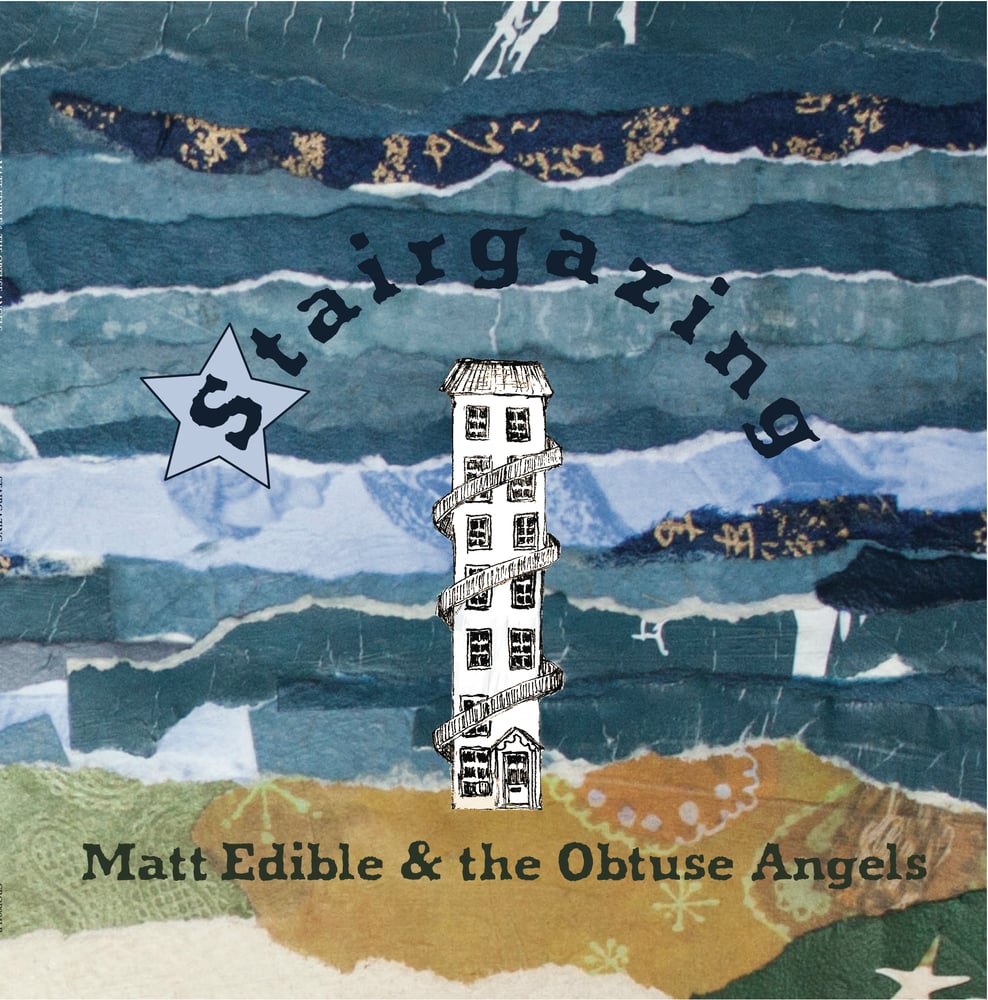 Collectors edition, limited to 250 copies, 140g Vinyl. Includes download code.
Printed inner sleeve with lyrics & unique artwork.

ORDERS WILL SHIP via tracked (& signed for where possible) post by December 8th 2017, or within 5 working days of purchase.
--------------------------------------------------------------------------------------------------------------------------------------
Holy Orders/Edible 5ft Smiths frontman goes not-quite-solo with a little help from some celestial friends..
"Stairgazing" is the debut solo album from former Edible 5ft Smiths leader Matt Edible. Hull cult favourites Edible 5ft Smiths made one and a half of the greatest undiscovered albums of the noughties before burning up in a small blaze of glory, leaving broken hearts scattered in their wake. Since then Matt has fronted awesomely heavy & twisted rock combo The Holy Orders, all the while building up a collection of distinctly different songs of his own, more akin to a continuation of the Edibles catalogue.
Those songs languished in the vault until, prompted by the mundanity of life and an encounter with mortality, Matt decided they needed to be fully realised and sought out an old friend, producer and Edibles super-fan Joe Bennett (Dreaming Spires, Co-pilgrim, Goldrush, Saint Etienne). Before long a plan was hatched to cut the record at Farm Music Studios in Oxfordshire, with drummer Mike Monaghan (Willie J Healey, Ralfe Band, Gaz Coombes) and Co-pilgrim main man Mike Gale on board.
The record itself is a psychedelic pop beauty, featuring Matt's ideosyncratic songwriting, vocal acrobatics and blistering guitar, and supported by Monaghan's powerful drumming and multi-instrumentalist Bennett's soaring yet ethereal production.

"The best thing out of Hull since The Humber Bridge" says Lift to Experience frontman Josh T. Pearson, and on this evidence who would dare to disagree?
Due out in January 2018